My kids really love the full-color Manga Messiah series. There's the original book; about the life of Jesus; Manga Metamorphosis (about Acts of the Apostles); Manga Mutiny (about Genesis and Exodus); and Manga Melech (from Joshua to King David). They're all on Amazon.com for about $10 each. My kids read and re-read these to the point where they're "loved to death," as it were.
Here are some page samples from around the Internet, though I wasn't able to put together a complete story:
Orthodox. Faithful. Free.
Sign up to get Crisis articles delivered to your inbox daily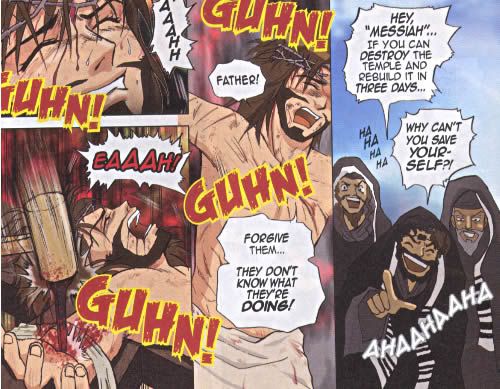 It portrays the all-important moments of the Annunciation and the Institiution of the Eucharist in reasonable ways; we talked with the kids about anything the comics might have written from a slightly Protestant perspective. I've read them and find them entertaining enough, but they really are more for the kids. That said, I recommend these comics without reservation.
Here's a way to find them all, along with some other Christian manga that I haven't read and can't comment upon. Happy reading!