This graphic novel from the 1990s has some of the most beautiful artwork ever to grace the field. See, all the pages are painted, resulting in images like this:
and this:
Orthodox. Faithful. Free.
Sign up to get Crisis articles delivered to your inbox daily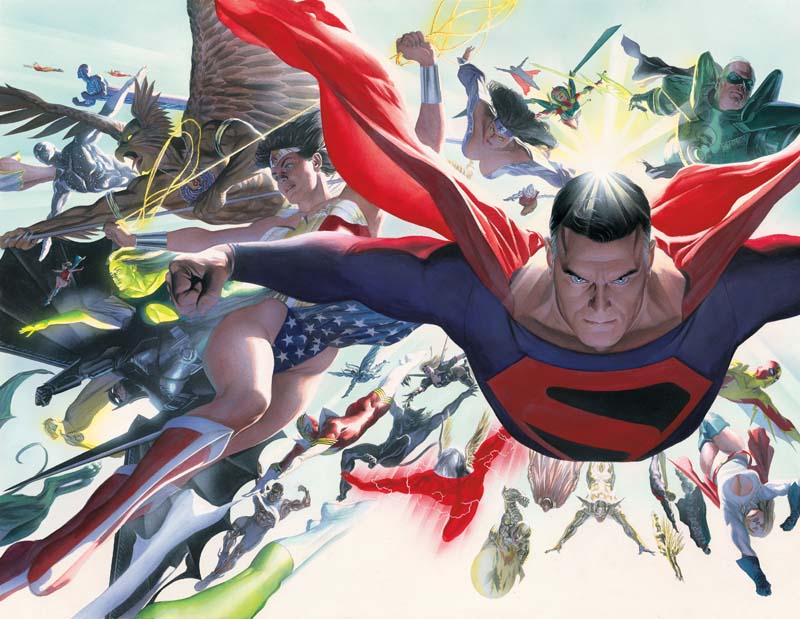 Created by writer Mark Waid and artist Alex Ross, the graphic novel is set in the future of the DC universe, when the next generation of "heroes" has embraced a licentious, hedonistic, and carelessly-violent lifestyle that their now-mostly-retired elders tolerate through their silence. This status changes when some of the elders return to action and attempt to create a utopia, which creates a backlash with other retirees who object to having "heroes" in charge of the country.
More to our concerns, the story is loosely based on the book of Revelation. It contains quotations of Revelation throughout, and features characters including Gog and Magog.
The graphic novel provides plentiful opportunity for meditations on means-toward-an-end, duty, justice, and fate. It raises philosophical questions about legacy, inspiration, utopia-building, self-definition, and inevitability. Highly recommended for adults (not for children, due to sensuality, violence, and language.)
HT: Recycling Bin